Extraordinary occasions don't happen by accident: They are expertly created with enthusiasm, unbridled creativity, and devotion to the details, all while our clients enjoy a stress-free planning experience laced with anticipation and surprise.
The name Lark & Willow comes from a lark, the bird known for its artistic early morning song, and the willow tree, representing strength, stability and structure. The trunk, like our team, remains grounded no matter the artistic or logistical challenge, a requirement when planning a one of a kind event for our beloved clients.

LARK & WILLOW EVENTS is a luxury full-service wedding, event planning and design company located in Naples, Florida. Not only do we specialize in weddings, but we also plan vintner dinners, galas, birthday celebrations, showers, holiday parties and so much more! We love any excuse to celebrate or be celebrated!
Katie Adams
Managing Partner
Katie is well known within the event industry for creating unforgettable celebrations. Event styling suits her meticulous yet fun loving personality. No matter the size or scale of the event, Katie approaches each and every event with her signature creativity and style.

Noelle Christie
Managing Partner
Noelle has been passionately planning elaborate events for over 20 years. Whether planning a reception for 10 or 500, her attention to detail and preparing for the unexpected is what sets her apart. Add in her experience with design and logistics and it's the perfect combination!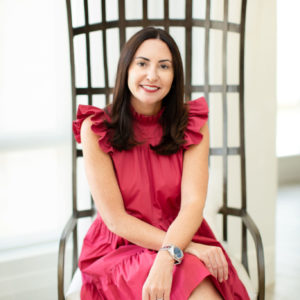 Betsy Moffitt
Managing Director
Betsy has 15 years of experience planning weddings and special events in the luxury hotel industry. From childhood, she searched for any excuse to organize an event. For her, it's all about the details, and personalizing each event to her client's vision. Betsy brings creativity, knowledge, organization and passion to every event she plans.
Danielle Cross
Associate Planner
Danielle has over six years of experience in planning corporate, weddings and social events. She is known for her eye for detail, creative ideas, and fun-loving personality. Always maintains a calm and professional outlook while executing events. She is diligent and reliable, which makes her a great asset to Lark & Willow.
Leah Correll
Event Coordinator
Leah brings a great attitude and a strong passion for events to our team. Originally from Michigan, she has transitioned to Southwest Florida quickly. She has years of experience planning a variety of special occasions. Her main goal is to help our clients create memories that will last a lifetime.